Shipping Deal


Get FREE UPS Ground or US Mail shipping on all orders over $49.00!
*US Residents only
This US made 1 quart canteen is BPA free and GSA compliant. Standard military sized canteen. This a thick walled, durable water container that will last forever. These are used and depended on by soldiers all over the world.
When carrying water with you where you'll need to purify it, a standard sized 32 ounces is what you need for water purification tablets. NSN: 8465-00-889-3744
1 quart Canteen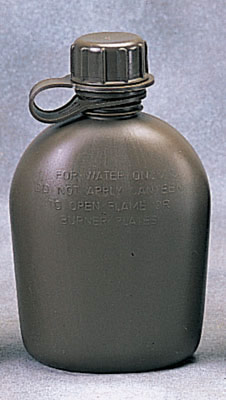 This canteen does not come with a cover. Cover is sold separately.
You may also be interested in these Food and Water