Shipping Deal


Get FREE UPS Ground or US Mail shipping on all orders over $49.00!
*US Residents only
Genuine USMC KA BAR Fighting Knife is 12 inches in overall length with a 7 inch parkerized blade. Includes a fine leather sheath with the words KA-BAR and USMC embossed on it. KA-BAR 02-1217.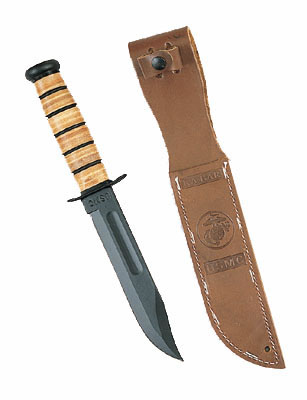 "FINEST USMC COMBAT KNIFE EVER MADE"
1095 carbon steel blade, Knife comes with a quality brown leather sheath embossed with the U.S.M.C. Eagle, Globe, and Anchor logo and the KA-BAR brand name. Made in USA.
You may also be interested in these Survival Knives