Shipping Deal


Get FREE UPS Ground or US Mail shipping on all orders over $49.00!
*US Residents only
G.I. TYPE ENHANCED NYLON BUTT PACK - Lots of space inside. You can also attach other things to the outside if you need to with the accessory loops sewn in. This is a large pack that can carry alot.
This is a perfect addition to an LBE since it fits right on the belt. Create your own overnight kit by placing everything you need inside this buttpack and easily carry it.
Nylon Butt Pack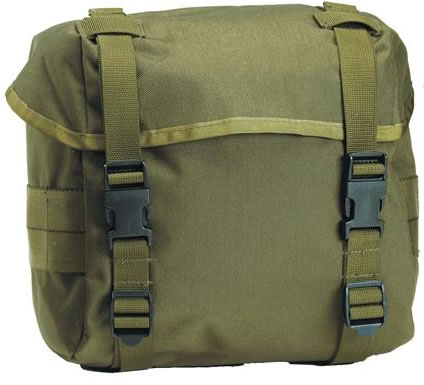 10 1/4" X 9 1/2" X 6 1/4"
WATER REPELLENT COLLAR WITH DRAWSTRING
QUICK RELEASE CLOSURES
1" CINCH STRAPS
TOP CARRY HANDLE
ACCESSORY LOOPS
VENTED BOTTOM
D-RINGS
KEEPER CLIPS
COLOR: OLIVE DRAB
You may also be interested in these Carrying Packs