60 servings of assorted gourmet seasoned freeze dry meat. These freeze dried meats are uniquely seasoned so that they can be combined with other food storage ingredients you have to create more complete meals. Real meat, not a substitute. 15 year shelf life.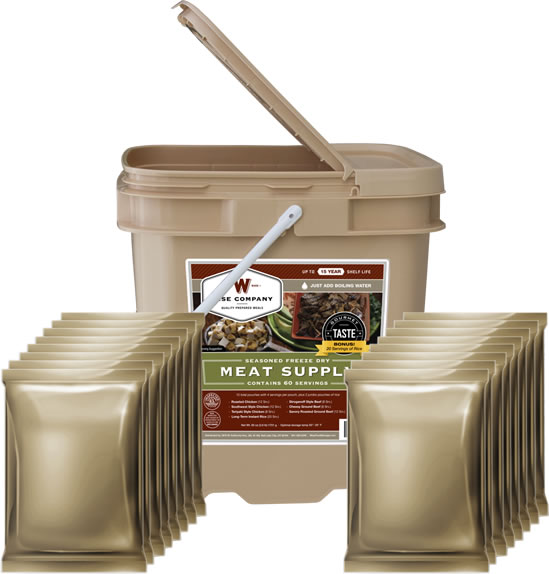 Teriyaki Style Chicken
Roasted Chicken
Savory Roasted Ground Beef
Stroganoff Beef
Cheesy Beef
Southwest Style Chicken
Long Term Instant Rice (Free Bonus)
Check Ingredients and Nutritional Information
In freeze-drying, the meat is first flash frozen and then placed in a vacuum drying chamber. This process removes the majority of the water and moistening without affecting the taste, color, form or nutritional value of the food item.
The advantages of Wise Company Freeze Dry Meat is that the meat maintains its original flavor, shape, color, and texture. Plus Freeze Dried Meat retains its nutritional value. And because nearly all of the water is extracted, the food becomes extremely lightweight. When water is added food is quickly and completely reconstituted.