This 144 serving instant egg bucket is a great start in preparing yourself and your family for any emergency. These great-tasting freeze-dried eggs are ready in minutes when you just add water (hot or cold).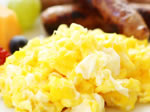 Our Real Eggs product contains approximately 2 dried eggs per serving. Just add water and cook. They taste just like fresh eggs from your local grocery store, yet have a 25-year shelf life!
144 servings of Freeze Dried Eggs
Wise Company emergency food eggs carry up to a 25 year shelf life and can be re-hydrated by simply adding water, mixing, and cooking as you would normally cook scrambled eggs, omelets, or use it in baking recipes.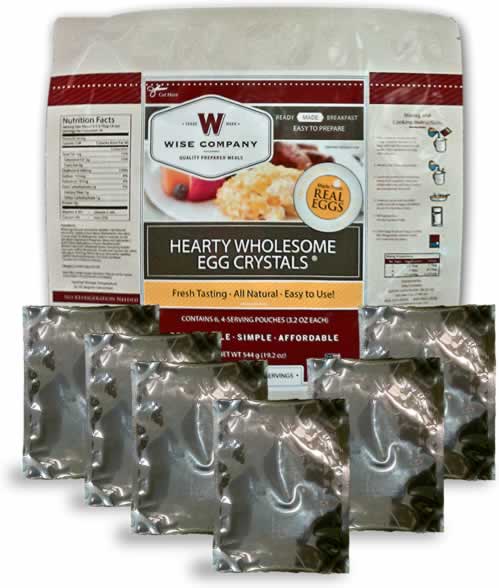 Includes
1 total bucket (lid color may be black or red)
Total calories: 11,520
Food is safely sealed in Metallyte™ pouches
To avoid waste, each pouch conveniently contains 24 servings
Grab-and-go handles for easy transport in an emergency
25-year shelf life
Dimensions: 11.75" x 9.75" x 14.75"
There are 6 pouches freeze-dried eggs per bucket and each pouch has 24 servings of instant eggs.