Preparedness Guest Speaker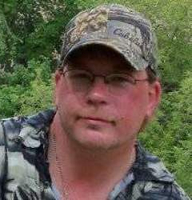 Jim Cobb, one of the founders of SurvivalWeekly.com and principal writer for our own Preparedness Blog here at Survival-Gear.com, is available for speaking engagements, consultation, and freelance writing projects. With a very strong following on Facebook, Twitter, and other social media sites, Jim is a recognized expert in disaster readiness.
He has been a speaker at events such as the 2011 Survival & Preparedness Expo held in Dallas, Texas, as well as leading smaller classroom size lessons in prepping. He has also been a very popular guest on many online radio shows, such as the Doom and Bloom Show, Survival and Beyond, and Destiny Survival.
Jim has written for many publications, including a long-running stint as columnist for Survivalist Magazine, as well as articles sold to Boy's Life Magazine and Backwoods Home Magazine. His first book, Prepper's Home Defense, has been a big seller and has received numerous extremely positive reviews. Jim has several more books planned, with staggered releases well into 2014.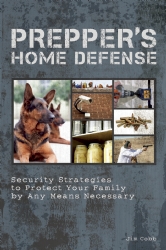 If you are interested in having Jim speak at your event, consult with your organization or company on matters related to preparedness, or write a custom project, please email him — Jim@Survival-Gear.com.
Please include the following information in your email:
1) Information about your event or organization.
2) The date and location of the proposed speaking engagement, if applicable.
3) Proposed payment terms, including travel expenses if applicable.
Please note Jim does typically require travel expenses be paid for him to visit locations more than one hour drive from the Milwaukee, Wisconsin, area.
Jim is a down to earth individual who will educate and provide real life & attainable goals for your personnel and organization as a whole.