This watch cap is 100% wool. It is made to Department of Defense specifications and is Official Government Issue. Very nice wool hat! Will keep you warm.
Wool Hat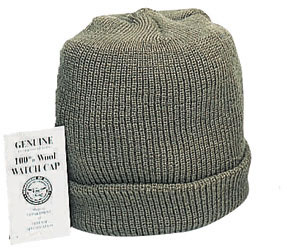 Most of the heat loss you experience when it is cold out is lost through your head and neck area. Simply by putting a hat on will get you warmer than without. 100% wool keeps you warmer than other fabrics. One of the properties of 100% wool is that it will still retain 80% of it's insulating ability even when it is wet.
Given the choice of fabrics for keeping warm, wool is the way to go.