Shipping Deal


Get FREE UPS Ground or US Mail shipping on all orders over $49.00!
*US Residents only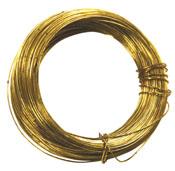 100' flexible 24-gauge brass wire can be used for snares, securing your gill net, lashing sticks or branches together, securing gear, squirrel, small game, shelter construction etc.
Snare Wire
Comes in a Carded enclosure so it doesn't get all tangled up. Has metal snips to make cutting the wire a snap.
A basic component of most survival kits is 24 Gauge Brass Snare Wire. 24 Gauge is strong, easily molded, and a good diameter for survival snaring.
Packaged in a handy dispenser, this 100 feet of 24 Gauge Brass Snare Wire provides you with enough for a couple of kits with the recommended 50' for each survival kit. A portion can be rewound on a sewing bobbin for mini kits.
A multi-purpose item, this brass wire can be used, not only for snares, but also to secure a gill net, lashing and repairing items, etc.
You may also be interested in these Tools and Equipment