Emergency Home Kit
Your emergency home kit can be in a bucket, a tub, or even a backpack. We recommend using a backpack in case you need to leave. This way, you will have all your emergency gear packed up and ready to go. Just put your backpack on your back and move out.

Your survival kit should have everything you need to stay alive at least for a few days. You should have shelter, fire, water or water purification, food, first aid kit, and any other tools or equipment you might need to keep yourself alive and safe during a crisis.
Emergency Home Kit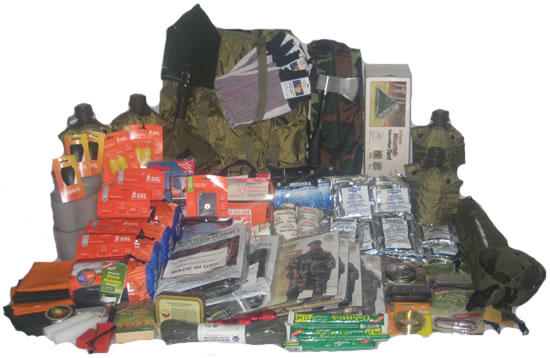 The kit you keep in your home will be different than the one you keep in your car. The gear for your home may include a lot of other things that you wouldn't be able to take with you if you carry everything on your back. So consider having a kit that you can draw from if you have to shelter in place and a separate one that is light enough for you to carry over a long distance.
A home emergency kit can be made up of several tubs or buckets even. Since you are preparing to shelter in place, you can have a better camp stove for cooking instead of cooking over hot coals, a larger first aid kit, and even a camp toilet for if your toilet doesn't work anymore. Your home preps can include radios and scanners to keep you informed of what is going on around you. Extra tarps for shelter and for work areas outside your home for when it's raining.
To be continued...