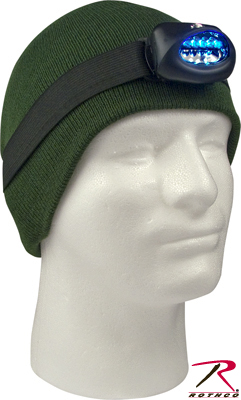 5 LED Head Lamp provides bright light while keeping your hands free. When tramping through the woods or performing tasks, you want to be able to use both of your hands. Use a head lamp instead of having to tie up one hand with holding a flashlight.
Head Lamp
ADJUSTABLE ELASTIC STRAP
LIGHTWEIGHT & COMFORTABLE
5 BRIGHT WHITE LED LIGHTS FOR MAXIMUM VISIBILITY
FLASHES FOR EMERGENCY USE
INCLUDES 3 AAA BATTERIES
CONVENIENT
In a survival situation, you have many tasks. One of them should not being holding a flashlight. Wear a head lamp and you can use both your hands for whatever you're working on.
Not waterproof.