This is the basic set up with the harness and belt. The canteen fits inside the canteen cup. The canteen and cup fits inside the cover. The cover attaches to the pistol belt.
LBE and Canteens with Cup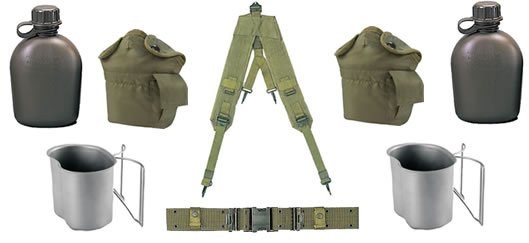 Medium Belt fits up to 44 inches, Large Belt fits up to 48 inches, XLarge Belt fits up to 52 inches.
Includes:
1 Pistol belt
1 Suspenders
2 Canteen Covers
2 Canteens
2 Canteen Cups