Waka Waka Light Review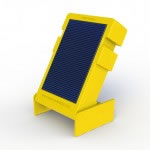 The Waka Waka Light was designed as an alternative to be a safer, healthier, and less expensive light source for those in the world that still depend on candles and kerosene lamps as their main source of light.
Waka Waka Light
When I first heard about the Waka Waka Light, I was a bit skeptical of the claim of getting 16 hours of light from a single 8 hour charge in the sun. Although solar technology continues to improve, that's a good amount of light for a solar charger. Especially if it is "usable" light.
The company was good enough to send me a sample unit to test out and see what I thought of it. Out of the box, I was impressed with the simple design and solid construction. Nothing complicated about it, a large solar panel on one side, and an on/off button along with the LED lights on the other.
The morning after receiving the unit, I set the Waka Waka Light out in the sun about 8am and brought it back in about 4pm. I walked it into an unlit room and turned it on. The light was quite bright. Bright enough to see by, bright enough to work by, and overall lit up the entire immediate area.
I left it on in place till the next day. When I checked on it the next morning, it was still going strong and the light level didn't seem to be diminished at all. Quite impressive for single charge of one day in the sun!
Although the Waka Waka Light was introduced to help give a healthier light option in poorer countries, the value to a survival or home emergency kit is very apparent. Without any need for batteries, a family would have a reliable light source that would last all night long. You wouldn't even need to conserve the light as it gets recharged the next day just by sitting in the sun.
Bright enough to use as a flashlight and small enough to not take up hardly any space, this light would be your workhorse and continue to provide the light you need for however long you need, whenever you need. It lasts all night.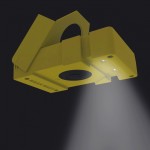 Good for camping, this light lights up your tent more than you'd need and again, no need to store extra batteries. Perfect for the car, to keep on the boat, or anywhere you might need emergency lighting. It's been over a week since I charged the light outside in the sun and as I sit here writing this review, I turn it on and the light still shines brightly. It keeps it's charge so if you don't use it, it will be there for you when you do.
I will be recommending this light for anyone to have in their home emergency kit. For such a versatile light that provides usuable light night after night, it's a no brainer to keep one or more of these on hand for any type of emergency.