Signal and Light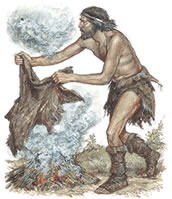 Signaling devices let you scream for help without losing your voice. High decibel whistles and signal mirrors let others find your location and hopefully lead to your rescue.
A very loud whistle is much more effective in getting someone's attention than yelling at the top of your lungs! How long do you think your voice will hold out anyway? Even when you can't see or hear anyone, they will be able to hear you and know which way to go to get to you.
Stay informed with the wind up radio that doesn't need batteries. You'll have AM, FM, and a Weather Band.